We are a ministry dedicated to making Jesus known to the orphaned and vulnerable children in Rwanda.
OUR BEGINNING

In 1994, Rwanda suffered one of history's greatest genocides. In 100 days, around a million people were slaughtered as the Hutu attempted to wipe out the Tutsi. Rwanda was stained red with the blood of innocent men, women, and children. The genocide left 300,000 children as orphans, robbed of innocence after witnessing such evil. It was a dark time in the country's history, but in the darkness, we found hope, confident hope. God brought our founders together while they were enduring great hardships as orphans of the genocide. They grew together and began to see the benefit and blessing of helping one another to succeed, whether it was sharing school supplies, food, or other daily needs. In 2001 they decided to make BFR an official organization.
Then in 2012, the local leaders partnered with with the stateside entity, Best Family Ministries, in order to start a sponsorship program that serves the most vulnerable children in the communities we serve.
WHO WE ARE TODAY

We are an organization that focuses on family preservation by providing wholistic care to the children and families in our programs. Every child in BFR either lives with an immediate family member, extended family member, or with a member of the community that has lovingly taken a child into their home. We're not an orphanage. We're not a children's home. We are a family-based care ministry, because we believe God's design for children is a family environment. Research proves that raising a child within a family unit is much better for the child's development socially, physically, emotionally, and mentally as compared to an institutionalized setting.
We serve three communities within the capital city of Kigali. We began in the southwestern sector of Gikondo in 2004. In 2013 we continued into the northern sector of Kinyinya and worked primarily in villages established by the government for widows of the 1994 genocide. In 2014 we expanded into the southeastern sector of Nyarugunga, a village built by the government for widows and injured veterans.
I pray that God, the source of hope, will fill you completely with joy and peace because you trust in him. Then you will overflow with confident hope through the power of the Holy Spirit.

Romans 15:13
Our 6 pillars are designed to support the kids in a developmentally appropriate way. The Kunda Sponsorship Program financially supports these efforts.
EDUCATION
Education provides opportunity. Therefore, school is a requirement for our kids. Not only do they get financial support for school costs, uniforms, and supplies, but they also receive support from the leaders who visit schools and meet with teachers. We provide tutoring to assist the children that are falling behind and test prep for the students that are looking to move to the next level.
HEALTHCARE
HIV/AIDS, malaria, tuberculosis, and illnesses caused by unclean water are just a few of the serious health threats to the children in our programs. BFR provides medicine, teaches about hygiene, and encourages a healthy lifestyle for all the kids. Health assistance is also provided so that each child can have access to doctors when they become ill and need medical attention.
DISCIPLESHIP
There's little point in providing children with literal food and drink if we never teach them about the Bread of Life that will allow them to never go hungry and the Living Water that will quench their deepest thirst. Our kids learn of the love, hope, forgiveness, and saving grace of Jesus, and the confident hope they can have through the power of His Spirit.
CIVIC RESPONSIBILITY
Our children must know the responsibility they have to the community around them and the value of giving back. That is why we teach them about the importance of having active participation in their community. We aspire to have committed children that will have a focus on the common good leading to a better society for today and the future.
ENTERTAINMENT
It's hard to imagine kids not having the opportunity to be kids, but this is often the case for many children. They tend to miss out on childhood joy because they must bear the burdens of assisting with rigorous chores like fetching water or getting a job to help provide for the family. We want to create a way for kids to experience joy and laughter.
SOCIAL WELFARE
We're a family. It's in the name. Because of this, we are constantly taking strides to care for each other the way family would. We do this by providing food when others are sick, advocate for a hurting household, or it might be just visiting a family to enjoy each other's company, pray over them, and encourage them. Simply put, we're family.
Jean Claude
BFR Legal Counsel / IP Director
Emmanuel
BFR Director / Kunda Director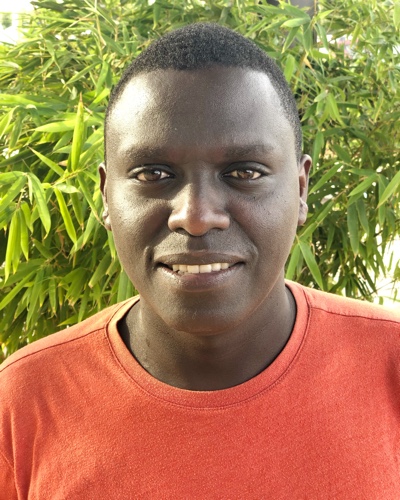 Esperance
Gikondo Manager
Pauline
Nyarugunga Manager
Jacques
Gikondo Asst. Manager
Joselyne
Kinyinya Asst. Manager
Innocente
Nyarugunga Asst. Manager
Innocente
Business Loan Manager
Jean Paul
IP Assistant Director
Grace
Itara Finance Director
Best Family Ministries exists to support, equip, and mobilize the ministry of Best Family Rwanda through advocacy, sharing of resources, and training.
In 2012, four folks went on a trip to Rwanda and came in contact with Best Family Rwanda. After hearing the testimonies of the BFR leaders and learning of their efforts to care for orphaned and vulnerable children, they returned home to the US, ready to take the next step in supporting BFR however they could. These four, along with the help of many others from their mission trip team, brought Jean Claude, the BFR Director, to the US. The purpose was to advocate for BFR and raise money. God took their fundraising goal of $15,000 and expanded it into a $25,000 miracle. God's sovereignty united these four individuals into a collective called Best Family Ministries, and the mission to be a voice and advocate for orphaned and vulnerable kids in Rwanda was born.
In 2013, BFM began a sponsorship program called the Kunda Sponsorship Program that would provide more than just assistance with school fees. It would create a platform to wholistically care for children and families through the 6 pillars of BFR. The kids in Kunda are being cared for physically, mentally, emotionally, and spiritually, all while experiencing the blessing of a sponsor relationship.
The members of Best Family Ministries are 100% volunteer with other full time jobs in their respective fields. Although they desire to give of their time and talents, they do not receive any compensation for their efforts to support Best Family Rwanda. They are just folks that wanted to be a part of what God is doing in Rwanda and are blessed daily by working alongside the BFR leaders.

BFM is a registered 501(c)(3) nonprofit organization. Tax ID: 47-2235344