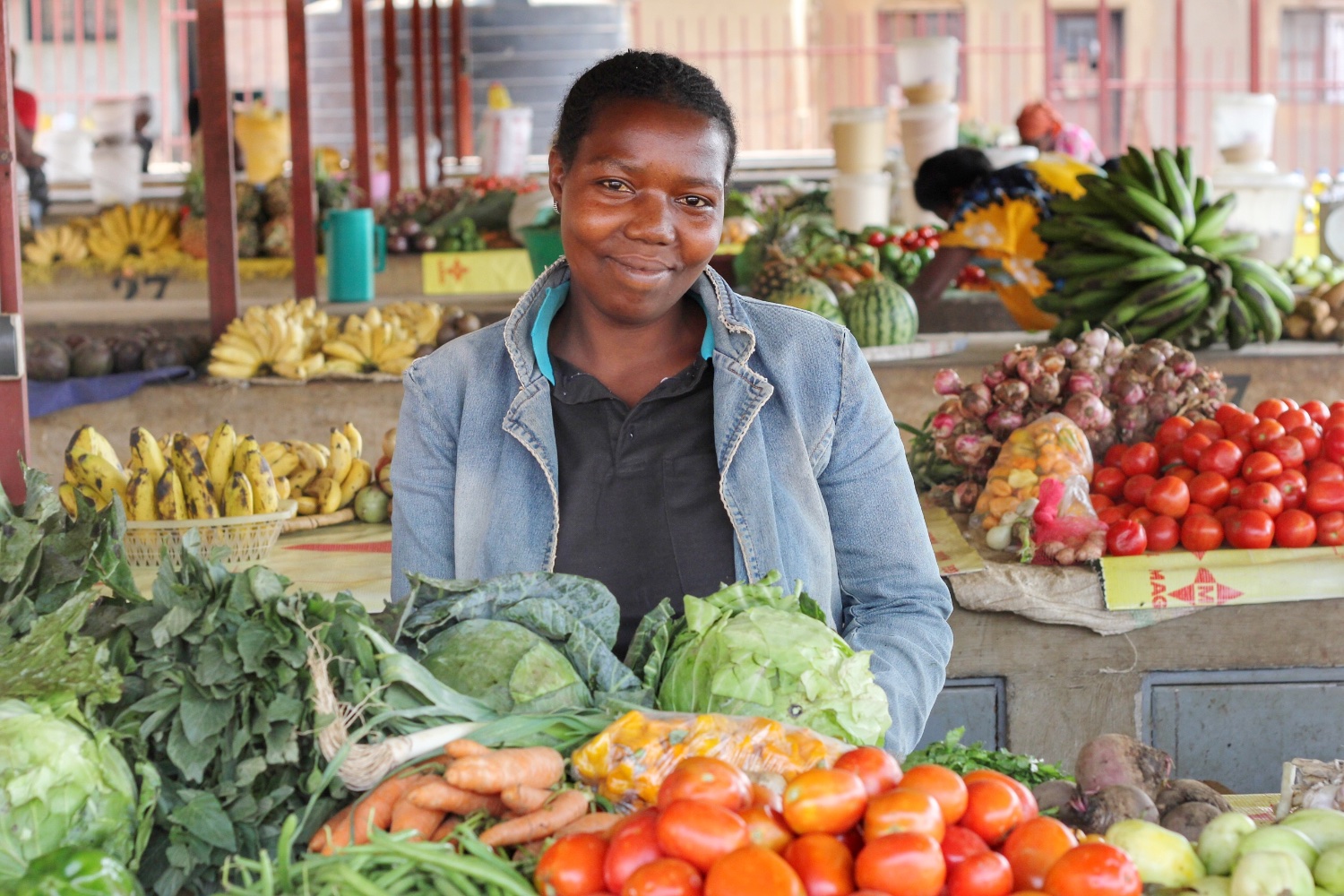 Moving beyond charity and into development, increasing economic capacity within the family unit and decreasing their need for us.
Creating opportunities for economic stability and freedom.
Economic empowerment not only gives the men and women that raise our kiddos more income, but it opens up the door for dignity to be restored, value to be recognized, stronger families to be built, and improved quality of life.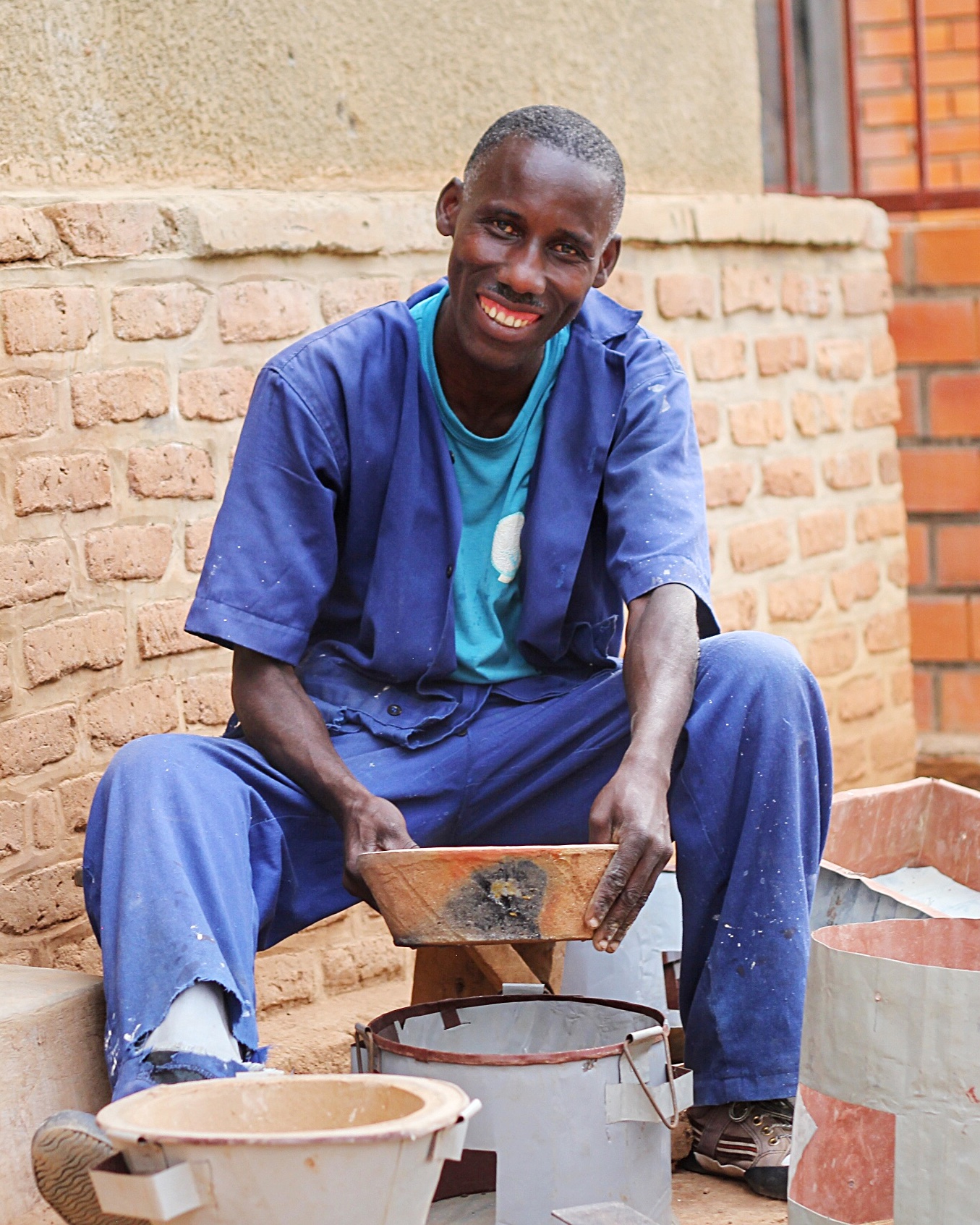 Charcoal Stoves
Jacques
Within the Gasharu village dwells a sweet family of five. Jacques, along with his wife Claudine, two sons Cedrick and Aldrick, and his daughter Belise. They live in a humble home with two bedrooms and a sitting room. Years ago, Jacques sustained a debilitating injury to his leg as a soldier and needed to find a job that he could do sitting down. With Gasharu being a more rural area, the community depends on the old-fashioned way of cooking with charcoal, in lieu of a gas stove. So Jacques chose to make metal stoves by hand with simple tools. Jacques has tried this before, but could never get enough capital to buy enough raw materials. With the business loan, he finally had the capital needed and was able to more than double his monthly profits.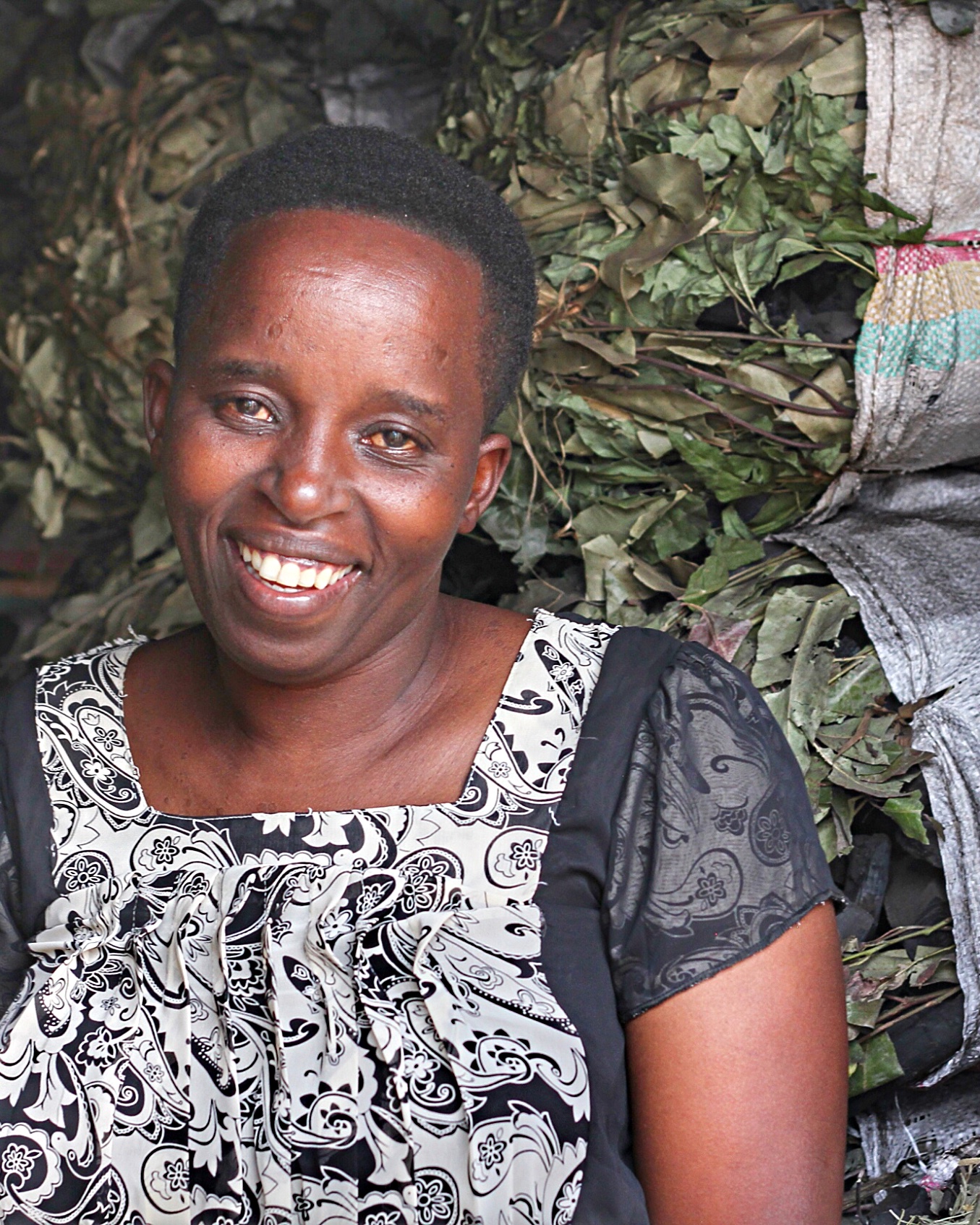 Variety Shop
Rosalie
Located in a small village called Kibaya, Rosalie lives with her husband and three children. Using the funds from the loan she received, she was able to secure a variety shop, conveniently located within an alley tying a neighborhood to the local market. Rosalie loves her little shop, and with the increased capital, she has been able to expand the items she sells. One of Rosalie's favorite benefits of the program is the establishment of the savings group. Not only is it a place to learn proper money management, the group also allows her to build invaluable community with her neighbors and receive helpful business advice. Rosalie's store has been successful, and she has found an increased monthly profit due to the additional offerings she was able to provide to her customers.
Creating opportunities for economic stability and freedom.
The economic instability of poverty leads to unstable and disrupted families. Empowering men and women economically will create a stronger family and result in better care of and opportunities for the orphaned and vulnerable children we serve.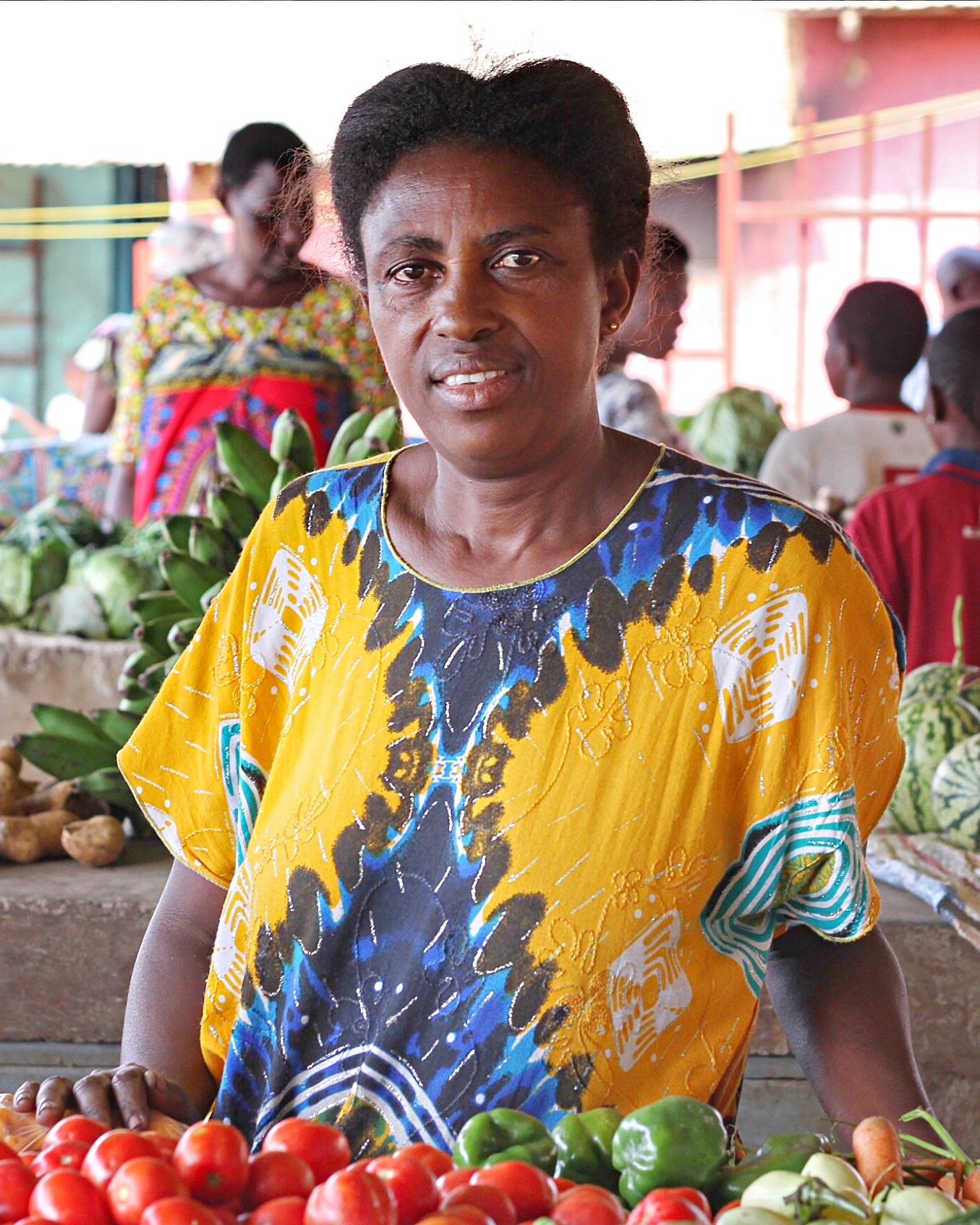 Market Shop
Chantal
Chantal is one of the hardest workers you will ever meet. With an unyielding determination to provide for her 7 children, she is committed to doing whatever it takes. She began by selling charcoal one bag at a time to customers. With the business loan, she was able to increase the quantity of bags she could have on hand, and began selling charcoal in higher quantities. Charcoal is a desired product where she sells in the rural Kibaya village. With the increased income from her charcoal sales, she was able to open up a second booth to sell vegetables and fruits, multiplying her profits. She has also established herself well within the community, joining four different savings groups. Her dream is to grow her businesses with the goal of one day saving enough money to buy land for all her children.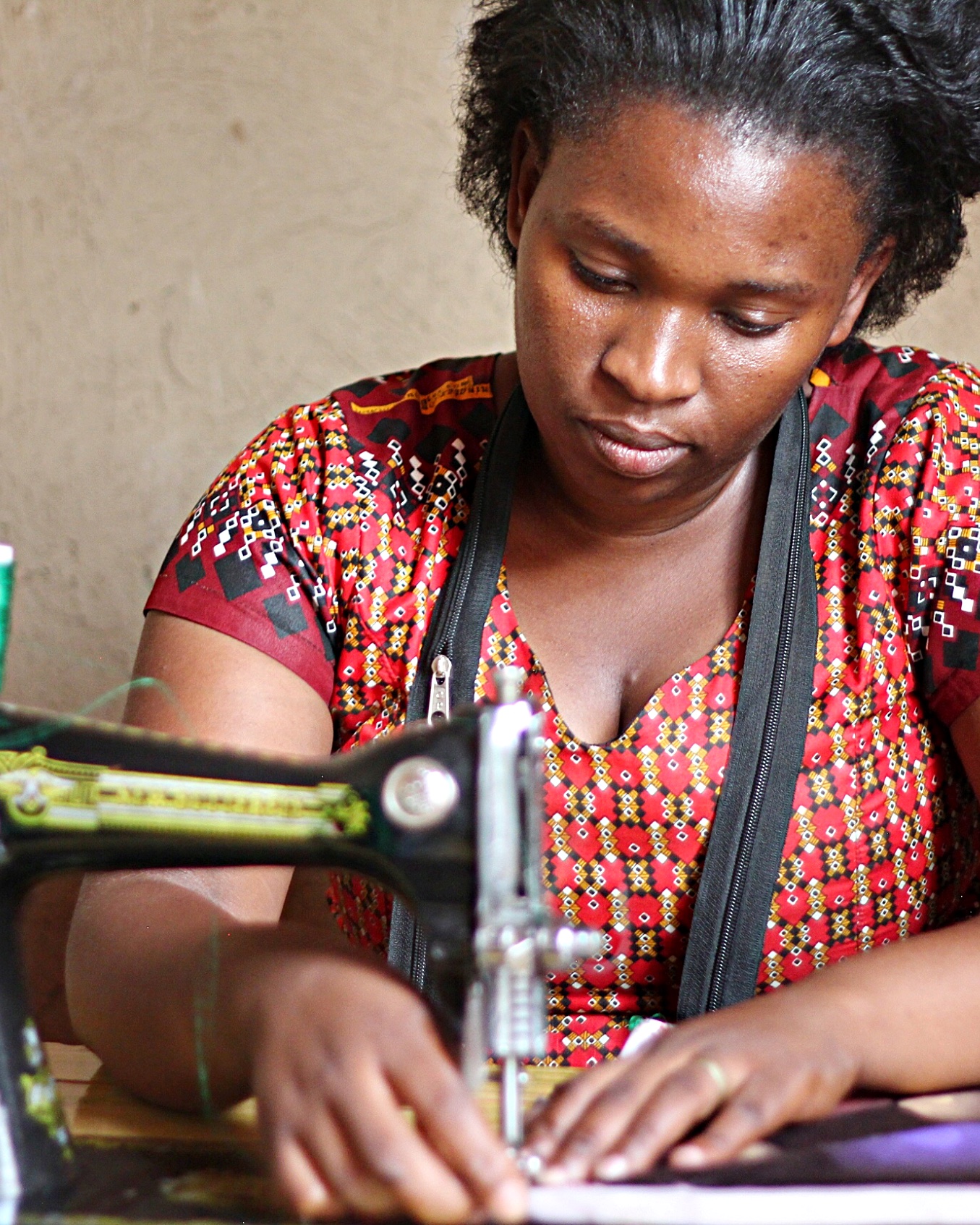 Seamstress
Aliane
Tucked in a mid-sized storage closet on one end of a Catholic Church you'll find Aliane, busily working at her sewing machine, creating her next Kitenge piece. Aliane is the older sister of one of our Kunda children, Joselyne. Although Aliane now has a husband and kids of her own, she continues to care for Joselyne and their parents. Her small Kitenge business helps make ends meet for both family units, as she generously works for those she loves. When she received the business loan, Aliane was excited to be able to purchase her very own sewing machine, and one day dreams of owning her own shop with even more equipment. For the moment, she has a thriving business selling goods to members of the church she works in, as well as the community who know of her giftedness with a needle and thread!
Creating opportunities for economic stability and freedom.
Creating an avenue towards financial independence for our caregivers has an immediate benefit for our children and a generational impact for years to come.
Make a donation.
Help us continue our efforts to restore dignity to our caregivers, giving them an opportunity to provide for their families, break the cycle of poverty, and invest in their children's futures.
Best Family desires to be about more than just meeting basic needs for kids. We want to empower and equip caregivers to be financially stable enough to meet these needs on their own. Our goal is to move beyond charity and into development, where we invest in Rwanda's future generation.